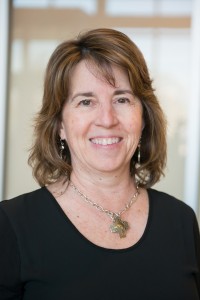 Anne Spence, Professor of the Practice, Mechanical Engineering
Anne Spence joined UMBC in 2001. Over the past decade, she has been a standout leader in the area of science, technology, engineering, and mathematics (STEM) education for women and girls at all levels of education.
She has served as affiliate university director of Project Lead the Way since it first came to Maryland in 2003. With her guidance, the program has prepared countless elementary, middle, and high school teachers, counselors, and administrators to implement rigorous STEM education programs in schools across the state. Each year, hundreds of teachers attend summer training sessions at UMBC using a curriculum designed by Spence. She also directly mentors teachers and administrators in STEM fields who have participated in the sessions.
More recently, she has been instrumental in building a partnership between Project Lead the Way and the Maryland Department of Education which allows participating schools to apply for funds to sustain their programs. She has also engaged more than 30 businesses, industry leaders, and foundations to grow financial support for the program.
In addition to Project Lead the Way, Spence has participated in many other programs to encourage youth to pursue STEM related careers. She has held leadership roles in First LEGO League and First Robotics, the American Society of Mechanical Engineers (ASME) Pre-College Committee, the American Society of Mechanical Engineers, and the Center for STEM Education for Girls. She is also a leader on campus and a champion of women in engineering, having served on the advisory board for the Center for Women in Technology and is currently the interim director.
Spence received her B.S. from the University of Missouri-Rolla and her Ph.D. from the University of Maryland, College Park.