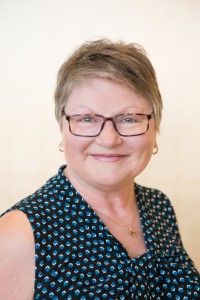 Marsha Velli, Accounting Associate, Imaging Research Center
A resourceful professional with a strong background in accounting, Marsha Velli joined the Imaging Research Center (IRC) in 2009 to support its work and develop effective administrative procedures.
Using her expertise in accounting, coupled with business processes and budgeting experience, Velli developed a solution to the funding challenge created by the IRC's need to maintain and upgrade its sophisticated equipment. Her work has resulted in campus savings of more than $60,000 annually.
She consulted and coordinated with various offices across campus to build consensus and gain approval for the project, which culminated in the establishment of the IRC Service Center Account. The new cost center allowed IRC's maintenance costs to be charged directly to multiple on-campus and off­ campus clients, in turn enhancing IRC's financial stability. In addition, Velli also changed the way that accounting reports are generated for project leaders, replacing a process that often took days or weeks with a procedure that can be accomplished in minutes.
Her careful attention to detail and her creative approach to problem solving have produced considerable savings, strengthening the center and supporting its mission.