2019-2020 Marilyn E. Demorest Award for Faculty Advancement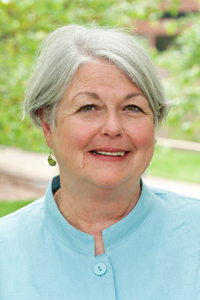 Ana Maria Schwartz Caballero, Associate Professor, Spanish and Second Language Education; Affiliate Faculty, Language, Literacy, and Culture Program
Since joining the UMBC community in 1994, Ana Maria Schwartz Caballero has dedicated herself to the recruitment, advancement, and retention of faculty in the Department of Modern Languages, Linguistics, and Intercultural Communication (MLLI), as well as across campus. Her dedication to fostering a more inclusive campus is evident in her scholarship, instruction, and leadership roles, as well as in her campus and community volunteerism. She is a widely respected mentor and colleague, inspiring faculty and students alike to embrace inclusive excellence.
Schwartz Caballero, who served as MLLI department chair from 2006-2012, has always kept her door open for faculty and has worked tirelessly to make sure that faculty members who self-identify as members of a minority group are treated equitably and have a sense of belonging. The many faculty she has supported over the years appreciate her guidance and respect her leadership and her high standards and vision for their futures. She is a tireless advocate for faculty diversity. Since 2017, she has served as co-chair of the UMBC Executive Committee on the Recruitment and Retention of Underrepresented Minority Faculty.
In addition to the daily support she lends to UMBC faculty, Schwartz Caballero is also mindful of the importance of awareness and visibility on campus. She is the founder and president  of the Latino and Hispanic Faculty Association. Each year, she leads a committee of Latino and Hispanic faculty in bringing to campus a prominent member of the community as part of the Dresher Center for the Humanities' Humanities Forum. These presentations enable the UMBC community to hear from Latino and Hispanic professionals across all fields making positive contributions in the United States.
More recently, Schwartz Caballero extended her commitment to creating an equitable and diverse campus through the creation of UMBC's Immigrant Recognition Day. As a lead organizer, she was able to share the experiences of campus leaders who are also immigrants and to celebrate UMBC's faculty, staff, and student immigrants. Her diligence in celebrating cultural identity has allowed members of the UMBC community to have agency in their fields and pride in their heritage, and has enriched the UMBC community.
Caballero earned her B.S. in elementary education from Barry University, M.Ed. in educational administration from Colorado State University, and Ph.D. in second language education from the University of Maryland, College Park.